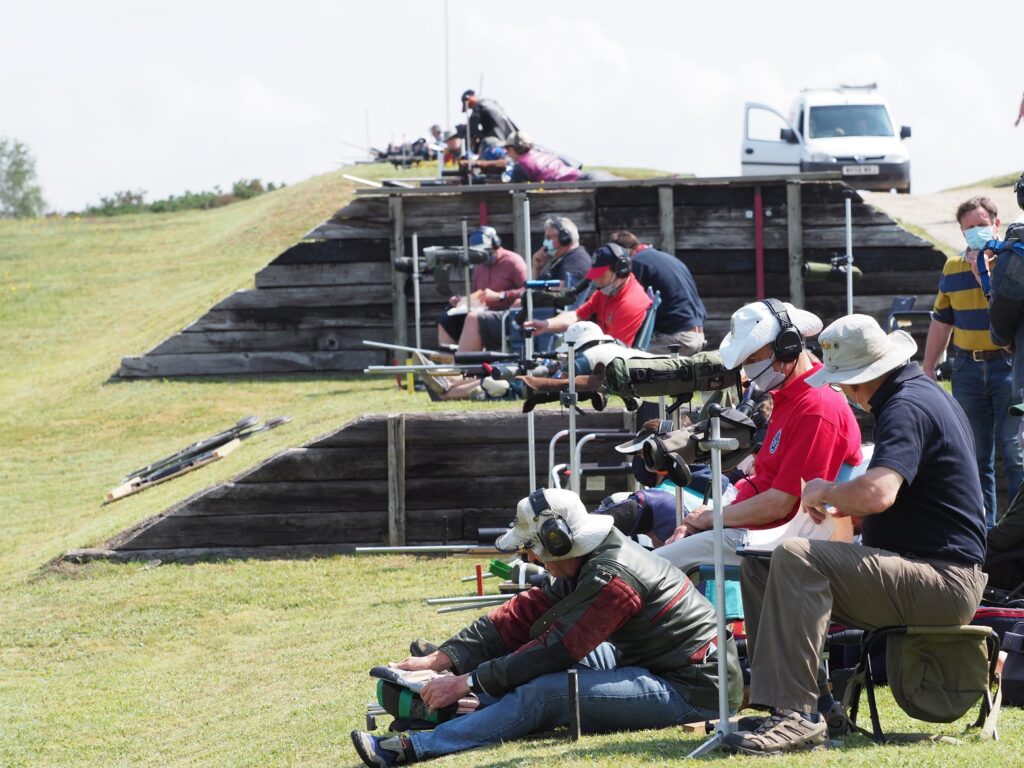 The Pre Friday before the start of the Hopton is usually the chance for some last minute practice. The home nations take this oppourtunity for some team practices. There is also the chance for individuals to compete in the Any Rifles Extra. Friday 9th July was no exception with a large number of competitors at Bisley keen to start the Match Rifle section of the 152nd Imperial Meeting.
Woomera Training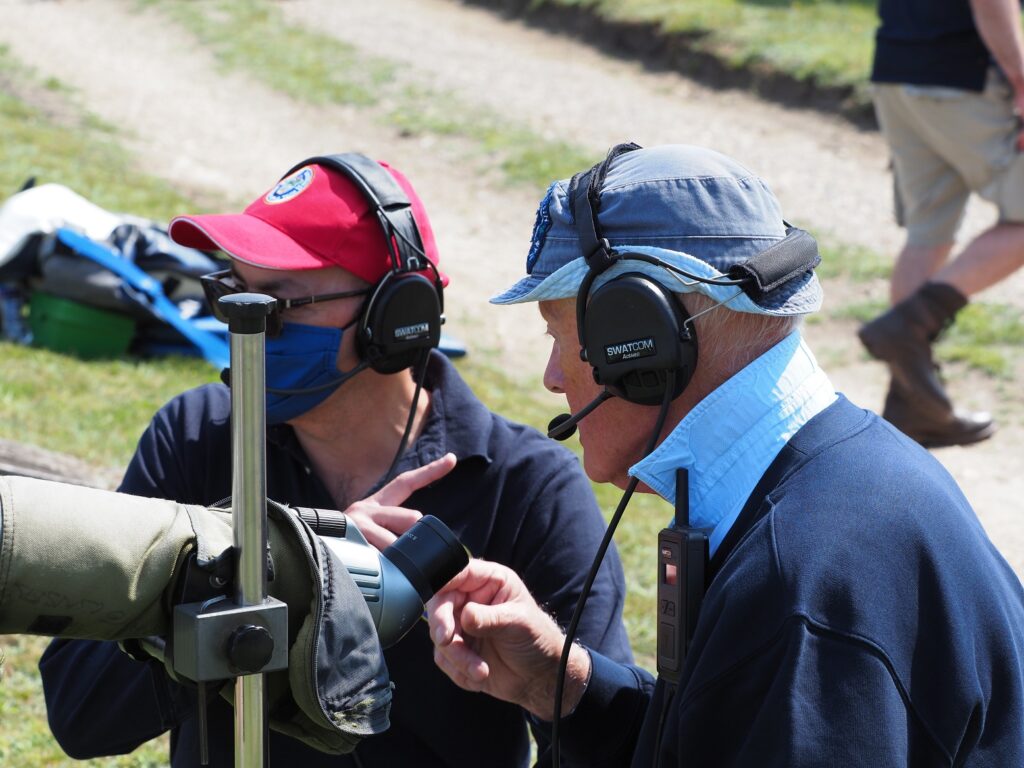 With a reduction in the size of the Woomera squad after the Hopton, members were keen to impress on the last team training day. This day was an oppourtunity for more team drills to be learnt and practiced. This included learning to deal with interruptions in shoots and how to restart as a team to best effect. This was followed by an oppourtunity to shoot a regular team shoot although some target teams did use some of the lessons learnt in the morning.
Any Rifle Extra
With some of the regular competitors involved in the Woomera training, some entrants to the Any Rifle Extras were even more hopeful than usual to top the leaderboard. Ron Scaglione started his imperial meeting very strongly dropping only 1 V-bull. He top scored with a very impressive 75 with 14 V-bulls in the Any Rifle Extras 1000 Yards. Six others also scored the maximum of 75 including Tyros Guy Hunter and Keith Baxby.
Despite some fierce competition from Irish shooters Mike Wentges and Kim Lindsay, Ron held off their pair of 74s by once again going clean in the Any Rifle Extras 1100 Yards. He couldn't quite match his 14 V-bulls from 1000 Yards but still managed an impressive 11.
As always in Match Rifle, 1200 yards proved tricky for all. Mike Buchanan top scored with 73.9v in the Any Rifle Extras 1200 Yards. Ron's second place secured victory for the aggregate, with his 222.32 leaving him ahead of Hannah Fisher (218.22v) and Gareth James (217.21v).

With some very impressive shooting to start the 2021 Imperial Meeting, it bodes well for a great and competitive Hopton.
More details of the Hopton can be found on the NRA website, NRA Facebook page and also on our very own Facebook page.
All photos courtesy of the NRA and Paul Deach.